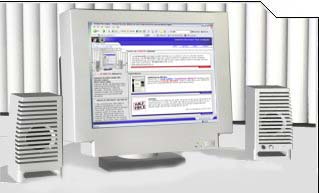 Double-Click to Close a Window
98/ME/XP/NT/2000
To close windows fast, just click on the left side of the window's menu and select "Close" from the popup menu. Or, just double-click the window's icon for a faster close.


" I have dealt with Ken and AT HOME TECH for over five years now with exceptional results. He has helped in many upgrades of multiple computers in my home. Included in this was correcting operator-caused problems, networking several computers and easy conversion to DSL. His expertise in all things "computer" has been a comfort and I would highly recommend his services to any small business or home network. AT HOME TECH is number one in my book."
-Judy Klep
Sammamish, WA

The At Home Tech Advantage includes Friendly Service, Convenience, Low Cost, and years of proven Experience. With At Home Tech, having your computer worked on or upgraded can now be conveniently accomplished in your own home or office. No need to pack up your computer system for the repair shop ever again when something fails. At Home Tech comes to you.
More About At Home Tech >>

Maintenance Contracts
In house IT not a reality for your small business? At Home Tech offers a wide range of maintenance contracts to serve you. From small networks with two PC's to larger multi server environments we can make sure you are up and running when you need it most, NOW.
Internet Sharing
Share your connection! If you have more than one computer in the house connected to one high speed connection (Cable or DSL), it is possible to share that connection between all of your computers! Why pay for more than one internet service? Call At Home Tech now.
B.S.O.D. (Blue Screen of Death!)
The dreaded, Blue Screen of Death! At Home Tech can hunt down and eliminate the root of your PC's B.S.O.D. problems. Be free once and for all of the B.S.O.D.!